Carol Wipf began her yoga studies in 1994 with Lois Steinberg in Urbana, Illinois. When she moved to New Jersey, she became a student of Theresa as well as Mary Dunn and Joan White. In 2016, she passed the national test to become an Intermediate Junior I Iyengar teacher.
Ellen Kaplan, CIYT, C-IAYT
Ellen is a Level II Certified Iyengar Yoga Teacher (CIYT). From 1999 – 2019 Theresa Rowland, Founder of
Studio Yoga Madison, was Ellen's mentor and where she completed her 500 hour teacher training. Ellen now studies primarily with Lois Steinberg and makes regular trips to Lois' Studio in Urbana, IL. Amy Block-Hamilton continues to be another influence on Ellen's training. It was Amy, along with Theresa, who recommended Ellen for Certification with the Iyengar Yoga National Association of the United States
(IYNAUS). Additionally, due to her extensive one-on-one yoga therapy work, Ellen is certified with the International Association of Yoga Therapists (C-IAYT). Since 2018, Ellen attends Lois Steinberg's seven day International Iyengar Yoga Therapy Intensive annually. Ellen has also traveled to Pune, India twice to study directly with the Iyengar family. Practitioners of all levels will appreciate Ellen's clear, precise instructions and her compassionate, humble manner.
"Health begins with firmness in body, deepens to emotional stability, then leads to intellectual clarity,
wisdom, and finally the unveiling of the soul." – B.K.S. Iyengar
Jane Caulfield, CIYT, C-IAYT
Jane Caulfield is the owner of Santosha Yoga Studio. She is a Certified Iyengar Yoga Teacher at the Introductory Level. She began practicing yoga in 2001 to relieve knee problems that resulted from years of long distance running, and has been hooked on yoga ever since. Jane is a long-time student of Theresa Rowland, and also studies annually with Lois Steinberg, Kofi Busia, and Sri H.S. Arun. Jane continues her studies in the Assessment and Advanced Studies Programs at Studio Yoga.
Her teaching style reflects her love of yoga and her genuine desire to share its benefits with her students. She has been inspired by the sage advice to " begin where you are" and tries to impart that message to her students.
My appreciation for the profound benefits of yogasana practice to the body, mind and soul has led me to a desire to share this with others. In teaching I seek to work within the parameters of health, age, season and the inexorable mutability wrought by time and lived experience to make the benefits of yoga practice accessible to all.
I treasure the time I spend imbibing knowledge, experience, kindness, compassion and wisdom at the feet of my teachers Alison West and Theresa Rowland. In addition to yoga I have explored the healing modalities of myofascial release (John Barnes method),
equine body work and equine myofascial release.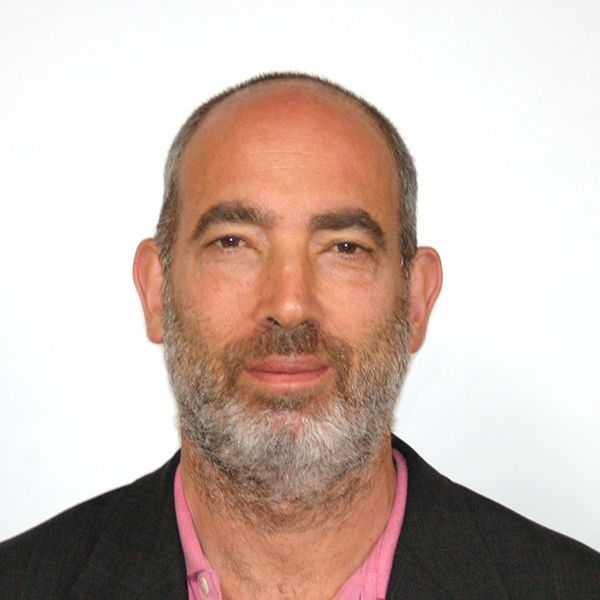 Linda took her first yoga class in the mid-90s and became a regular practitioner after joining Studio Yoga in 2008. Under the guidance of the late Theresa Rowland and Amy Block-Hamilton, she completed her 500-hour Teacher Training in 2019. That same year, she became a Certified Iyengar Yoga Teacher, Level 1. For four years, Linda assisted Theresa Rowland in her Back Care classes. She has also studied scoliosis under Deborah Wolk. Linda continues to learn from Iyengar Yoga Teachers around the world.
Since 2014, Linda has taught regular and restorative classes. Currently, she teaches movement/yoga classes for developmentally disabled adults through JSDD. Her teaching style reflects her passion to explore and play with the practice in order to challenge herself and her students. At the same time, she strives to make yoga accessible to all bodies and minds.
Liz began studying yoga in 1990, and credits her commitment to the Iyengar method to Susan Wilson, her teacher for more than a decade. She completed her teacher training at Studio Yoga Madison with Theresa Rowland, and became a Certified Iyengar Yoga Teacher at the Introductory Level II. She continues in the Teacher Education Program at Santosha Yoga with Matt Dreyfus. She also studies with Joan White, and has participated in many intensives with senior teachers, including Kofi Busia, Gabriella Giubilaro, Lois Steinberg, and HS Arun.
Liz approaches her students with kindness and humor. Her teaching style reflects her belief that our intelligence is not limited to our minds, but extends into the very cells of our bodies, and that body awareness is integral to self-realization. She sees the discipline of hatha yoga taking us more deeply into ourselves, layer by layer. Liz teaches at the South Orange/Maplewood Adult School, the Montclair YMCA, and in her hometown of Bloomfield.
Stephanie Perry-Bush, CIYT
Stephanie attended her first yoga class in 1995, and was quickly taken by the seemingly magical effects of yoga. She began teaching yoga in 2001 after earning certifications in Hatha and Anusara yoga. In 2019, she became a Certified Iyengar Yoga Teacher. Additionally, Stephanie is a Continuing Education Provider and is registered with Yoga Alliance at the E-RYT 500 level.
As an instructor at Santosha Yoga Studio, Stephanie is eager to share her passion for yoga with others. She is deeply inspired by the power of precise alignment to create freedom in the body and clarity in the mind. Having many years of dedicated, enthusiastic, and consistent yoga practice and study, Stephanie teaches from the heart. Each class is a dynamic and methodical exploration of how to experience freedom within form.
Mike started practicing Iyengar Yoga with Vince Fratello in 1996. From 2005-2018, he continued his studies with Theresa Rowland at Studio Yoga Madison. Under Theresa's guidance, he completed more than 500 hours of teacher training and, in 2015, he became a Certified Iyengar Yoga Teacher. In 2017, he was certified as a yoga therapist through IAYT. Since Theresa's passing in 2018, Mike has continued his studies with Matt Dreyfus.
Mike's style of teaching and study is orderly and progressive. He adapts the postures to meet the physical conditions and needs of each student. His knowledge of physics as well as anatomy are a crucial part of his teaching and practice.
Patricia Videgain, CIYT, C-IAYT
Patricia began practicing yoga in 1994, and started teaching in 2002. From 2006 onwards, she has enhanced her practice and teaching of Iyengar Yoga with the study of anatomy. Her anatomy studies include a teacher-training course in Yoga for the Pelvic Floor, and Elise Miller's teacher-training course, Yoga for Scoliosis. Patricia became a Certified Iyengar Yoga Teacher at the Inroductory II level in 2016. She was a student of Theresa Rowland for many years until Theresa's passing in 2018. Currently, she takes Continuing Teacher Education classes with Matt Dreyfus.
Patricia says, "The universe of Iyengar Yoga and the poetry of the body fascinates. I want to share that with my students, pose by pose, class by class. I believe in yoga as a tool for transformation, and yoga philosophy informs my practice."
Sandee Moreta, CIYT, C-IAYT
Sandee registered Yoga Alliance Instructor E-RYT500 has been practicing yoga since 1994 and is currently studying for her National Iyengar Teacher Certification under the supervision of Theresa Rowland and Joan White. In her classes she encourages students to meet their perceived limitations (both physical and emotional) with compassionate awareness. Sandee seeks to create a sacred space for people of all levels to practice, de-stress, and to realize their true nature. She is passionately committed to healing on an individual level and she welcomes anyone who would like to experience the gift of Yoga. https://www.shantimantra.biz/
Sandee studies annually with Iyengar teachers: Theresa Rowland, Joan White, Lois Steinberg, H.S. Arun, Mira Mehta, Gabriella Giubilaro and Kofi Busia. Her message to all her teachers: "Please accept my eternal gratitude for sharing the knowledge and experience you have gained from many decades of practice and teachings received directly from the Iyengar family. You have enriched my life and through me, the life of my family, friends, and students."
2 Green Village Road Suite 300 Madison, NJ 07940